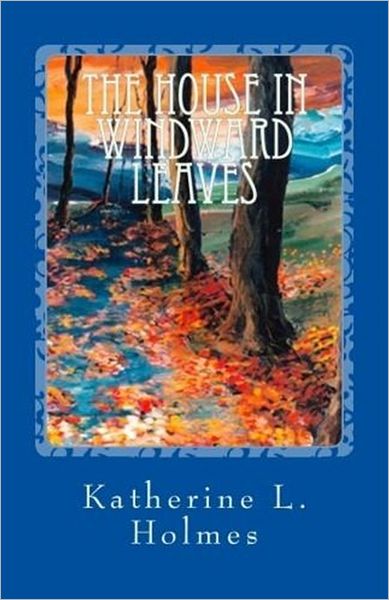 Hello my friends and Happy Halloween! Today I'm going to talk about a book that's full of Halloween fun. It is a middle grade novel by Katherine L. Holmes called The House in Windward Leaves. On Halloween the children of a small town called Lunisha enter a mysterious house and are transported to a magical star. Whatever the children are dressed as for Halloween they magically become, almost to the point to where they don't remember who they were originally. Then craziness ensues! I like how this book is just like a child's imagination, anything can happen, you can even become a zebra if you happen to be dressed like one. There are also some very nice ways in which Katherine L. Holmes describes things, take this part of a sentence for example; their colors were mellow as Indian corn and as pretty as living room drapes. Another description I liked; its fur flecked gold like marmalade. I enjoy a nice sentence!
One of the things I really liked is that when the kids are still in school (before they go trick or treating) they are able to dress up, but only if it's what they what to be when they grow up. I liked that idea, there's no costume wearing or anything at my son's school, so if they had an option like they did in the book I feel it would be a fair compromise. Oh and there's also a unicorn thrown in there, I do have a soft spot for unicorns.
Bye for now and have a Happy Halloween, well, that's if you celebrate it and if not, have a nice day, or try at least, it's raining over here, bargh.